Reply To This Post Return to Posts Index VegSource Home
---
| | |
| --- | --- |
| From: | Marvin the Martian (24.127.161.75) |
| Subject: | Re: help! green pee?? |
| Date: | June 17, 2006 at 8:41 am PST |
In Reply to: help! green pee?? posted by alexandra on May 26, 2006 at 5:29 am: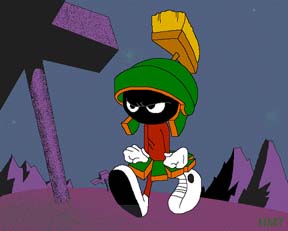 I'd ask your doctor. Urine should be clear unless you consumed more Vitamin B2 than you needed in which case urine will be yellow and will often be bright, almost flourescent, yellow when taking multivitamins that contain vitamin B2.
Reply To This Post Return to Posts Index VegSource Home
---
Want to see more videos? Subscribe to VegSource!
Every time we post a new video, we'll send you a notice by e-mail.
No spam ever and you can easily unsubscribe at anytime.
Enter your email address, your first name, and press Submit.