HOMESCHOOLERS: We have some very cool advertisers on this website, and as VegSource is supported by advertising, we're happy about that. If you can't see any ads, you might have an ad blocker, or a setting in your browser which blocks ads from showing up. Consider turning on ads while on vegsource so that you can see what they have to offer, and so that this site can remain free.
Reply To This Post Return to Posts Index VegSource Home
---
| | |
| --- | --- |
| From: | Millie (75.107.206.117) |
| Subject: | Here are two very interesting articles.... |
| Date: | August 14, 2010 at 8:44 pm PST |
In Reply to: Why, and how... posted by annie on August 14, 2010 at 7:27 pm: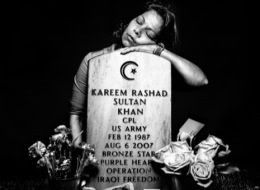 Forty different Catholic, evangelical, mainline Protestant, Jewish and Muslim leaders and scholars came together to release a statement condemning the hate language of Fox News, Sarah Palin, and Newt Gingrich as it relates to the so called Ground Zero mosque...
And, as the photo above makes clear, there are Muslim-Americans dying for this country right now. I don't think that the atrocities committed by some Christians should be placed on my head. Why should the acts of some Muslims be placed on all?

Reply To This Post Return to Posts Index VegSource Home
---