HOMESCHOOLERS: We have some very cool advertisers on this website, and as VegSource is supported by advertising, we're happy about that. If you can't see any ads, you might have an ad blocker, or a setting in your browser which blocks ads from showing up. Consider turning on ads while on vegsource so that you can see what they have to offer, and so that this site can remain free.
Reply To This Post Return to Posts Index VegSource Home
---
| | |
| --- | --- |
| From: | K Huckaba (c-71-236-215-87.hsd1.or.comcast.net) |
| Subject: | Eugene & Springfield, Oregon - Christian playgroup & co-op |
| Date: | November 20, 2006 at 7:10 pm PST |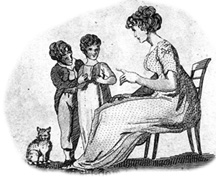 Lane County Christian Homeschool Group!
(also known as LaneCH)
This group is for Christian homeschooling residents of the Eugene and Springfield area in Oregon. Lane County.
We believe: the God of the Bible is the only true God and that our salvation rests on the only begotten Son of God, Jesus Christ, who is God, who died on the cross for all mankind, was raised in the flesh and ascended to sit at the right hand of God.
The value of some good christian friends for your children is immeasurable, as we all know! (and good for parents too!)
Our group is happily growing as the word has spread that we are are a Christian co-op and playgroup.
Check us out on the web link below!
<><

Reply To This Post Return to Posts Index VegSource Home
---