Reply To This Post Return to Posts Index VegSource Home
---
| | |
| --- | --- |
| From: | Ashley's Attic 11/20/08 (vegsource dealer program) |
| Subject: | BOYS HISTORICAL Outfits/Costumes to enhance your studies /Creative play // Pioneer, Colonial,Knights,Native Americans,Davy Crockett |
| Date: | November 5, 2008 at 6:58 am PST |
Good Morning .. I am a small cottage well established business of sewing for Girls and their dolls and Now
Boys historical outfits .. all seams are serged and ribbons fraychecked for long lasting wear and play ..
I have been here at Vegsource for over 11 years now .. first buying and selling my personal Homeschool items then as one of the original dealers.. You may check out comments on my sewing on the "Appreciation page" going back as far as the archives. to help you to order in confidence.
Both email addresses I can reached at
Ashleys.attic@hotmail.com Miashleysattic@aol.com
PLEASE NOTE : Sorry I am booked for Halloween already.. I am only taking orders for November and December

Boys Davy Crockett, Frontiersman outfit .. 2 piece suede cloth outfit with fringe trim
Available in sizes 4 to 8
$46.00
(Hat in picture not included.. but I can direct you to a very cheap place to get boys hats..)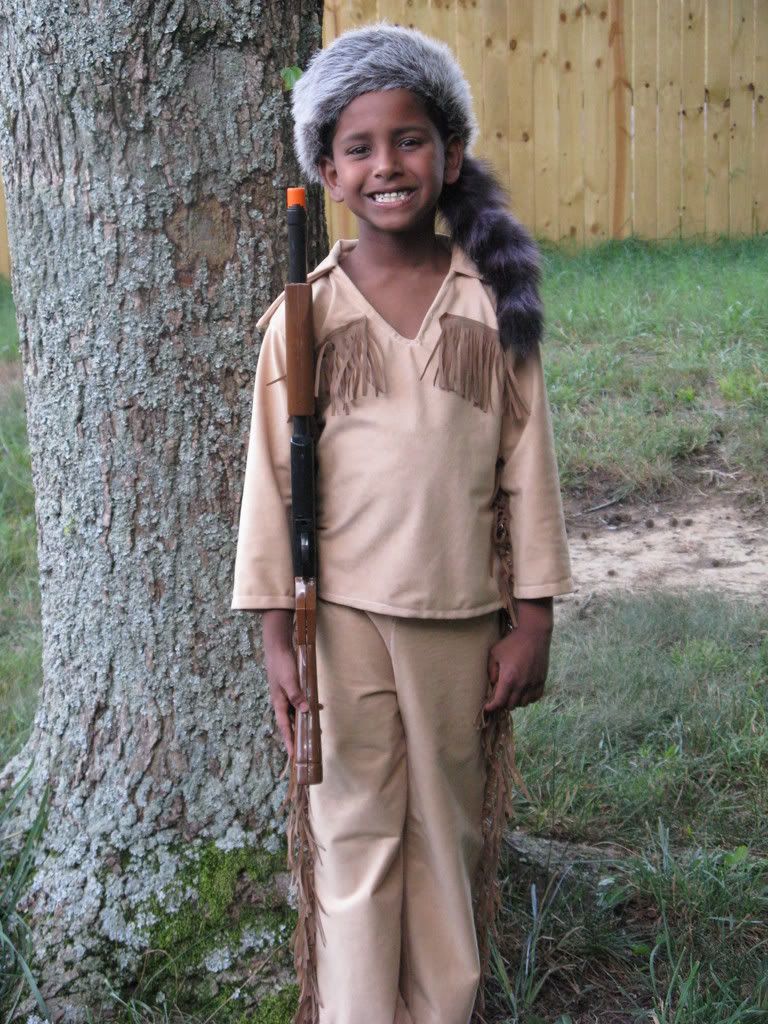 Native American Outfit for boys made in Suede cloth trimmed in ribbon and fringe .. and leather tie ..
Shirt only Boys size 4 to 12 // $25.00
Shirt and pants (are same style as Frontiersman pants) // $50.00
Mans size Small or Medium shirt only// $30.00
Shirt and pants // $58.00

Frontier Shirt .. White or ivory cotton with or Without a collar (your choice) .. leather tie ..
Sz. 4 to 8 boys // $18.00
Sz. Mans extra small and Small // 20.00
Sz. Mans Medium / $25.00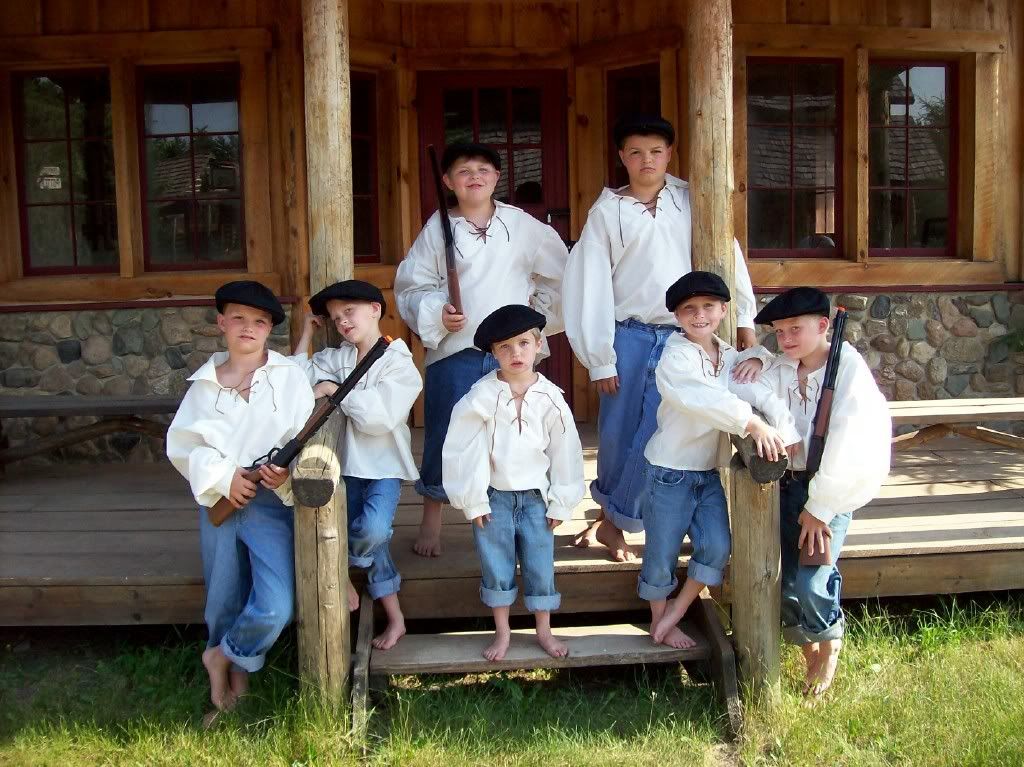 Middle Ages Tunics .. IN cotton Red, Royal blue, deep Green (with Cross, Lion or Dragon)
Sizes 4,6,8 boys // $16.00
Middle ages Tunics
In Mans Small : $20.00 (with cross,Lion, or Dragon)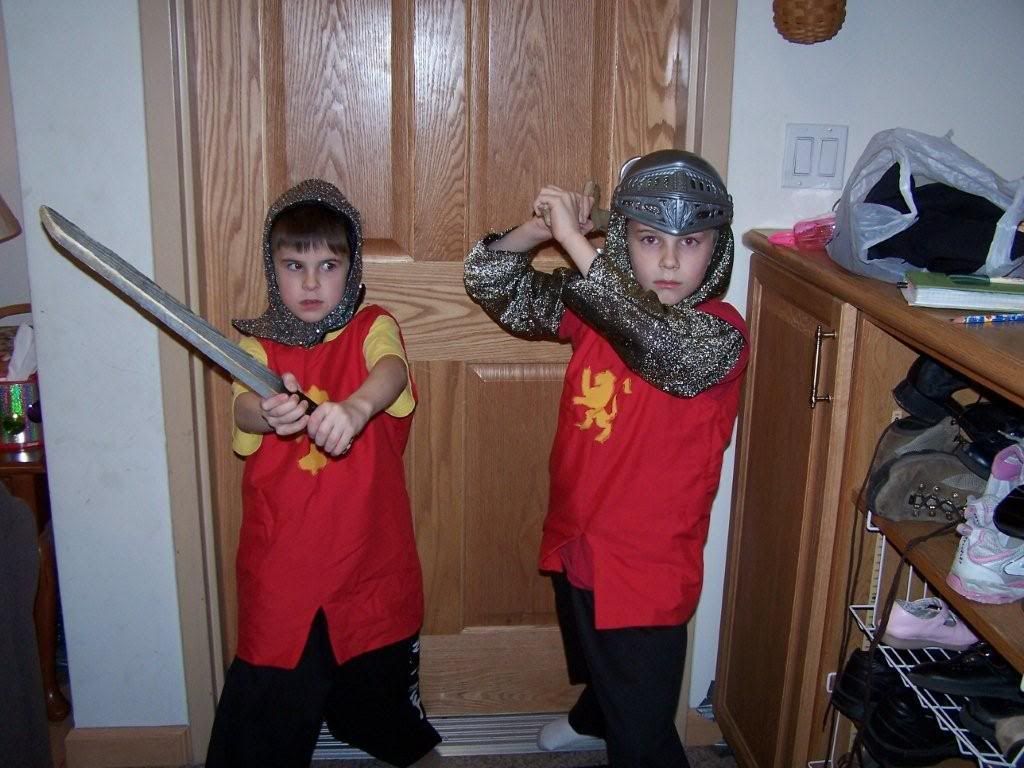 (belt not included but really makes the Knights tunic)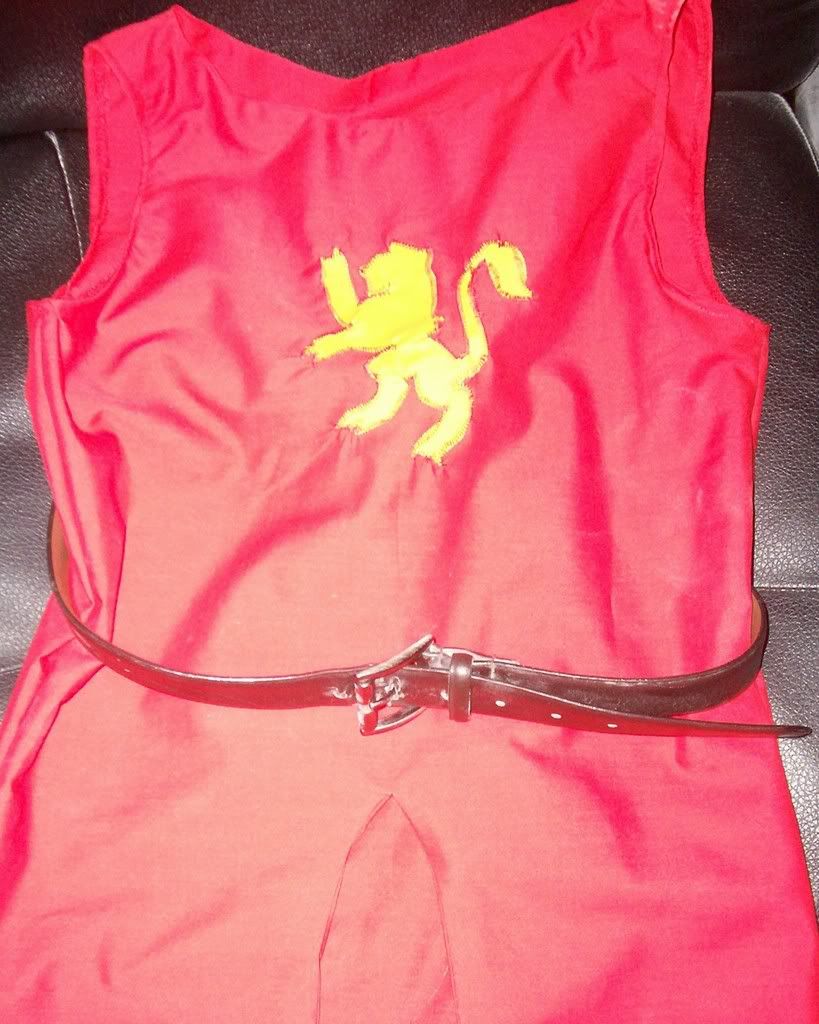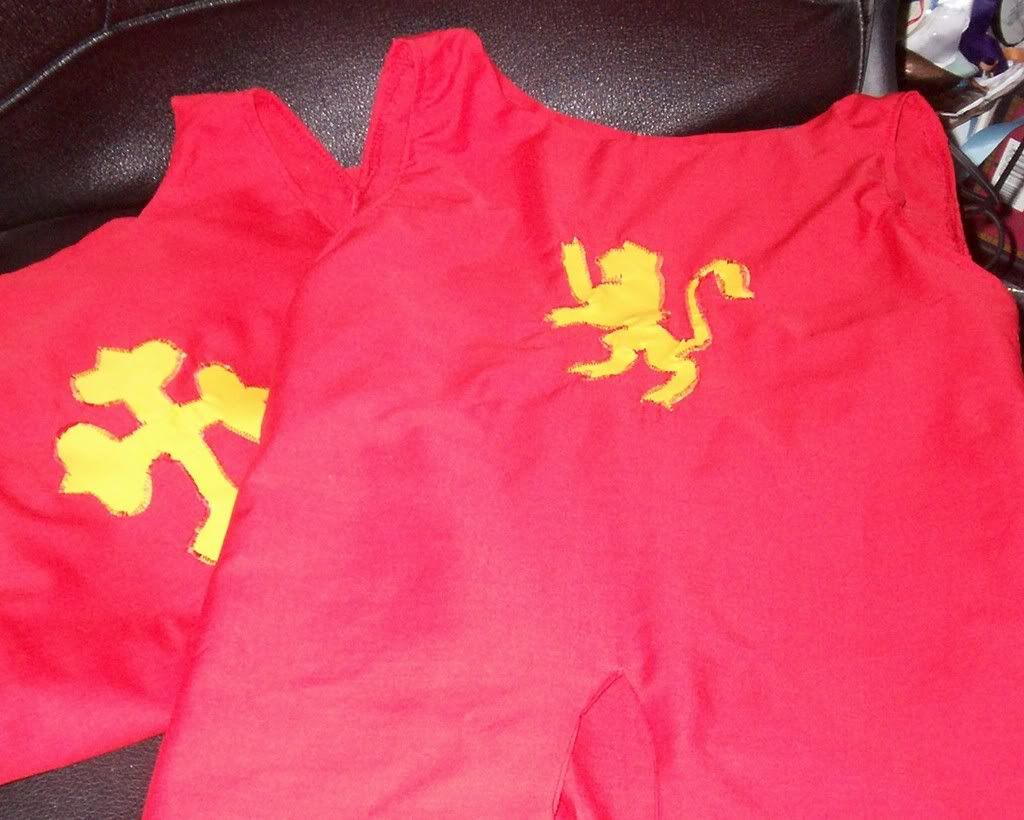 Musketeer Tabard ... with emblum .. in Royal blue and Gold
Sizes S & M boys // $22.00
Mans size Small // $26.00
Colonial Boys
Breeches (elastic Waist ) 4 to 10/18.00
12 to 14 //$20.00
Long Vest (linen)lined w/bass or wooden buttons type buttons 4 to 10/$20.00
12 and 14/$22.00
** there are 2 different kinds of vest .. one with a V neckline .. longer in the front then back.. ..
and the round neck vest .. both are the same price
Drop shoulder Colonial shirt
$18.00 (white or ivory)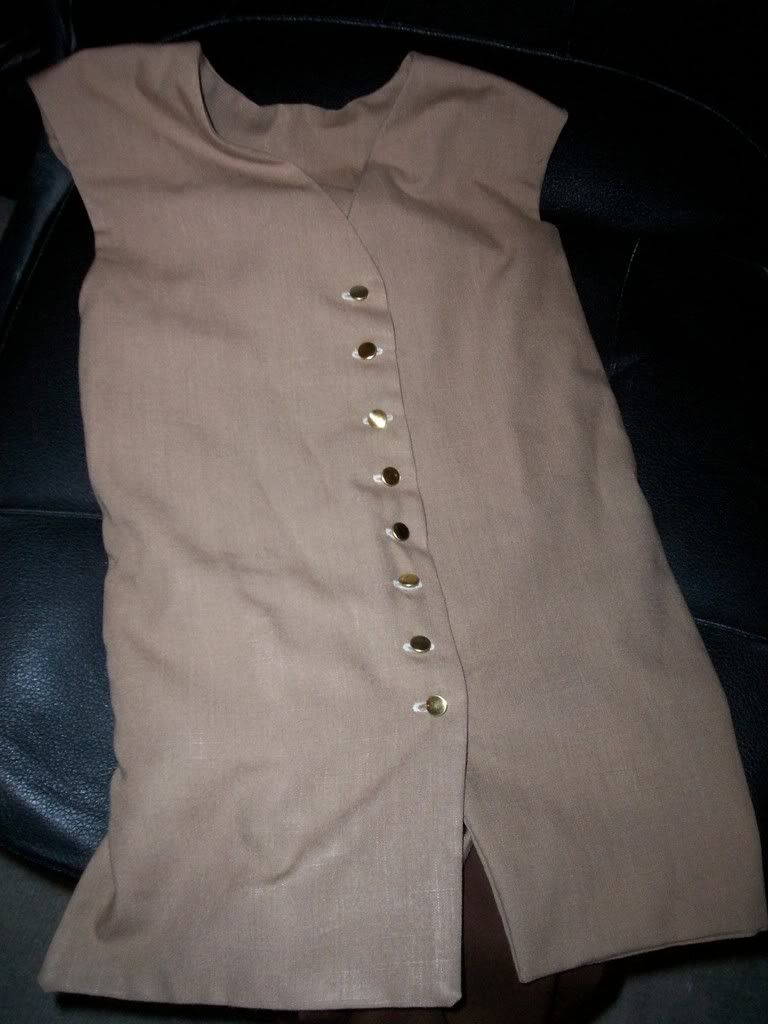 Period Gusset :



Wooden buttons used: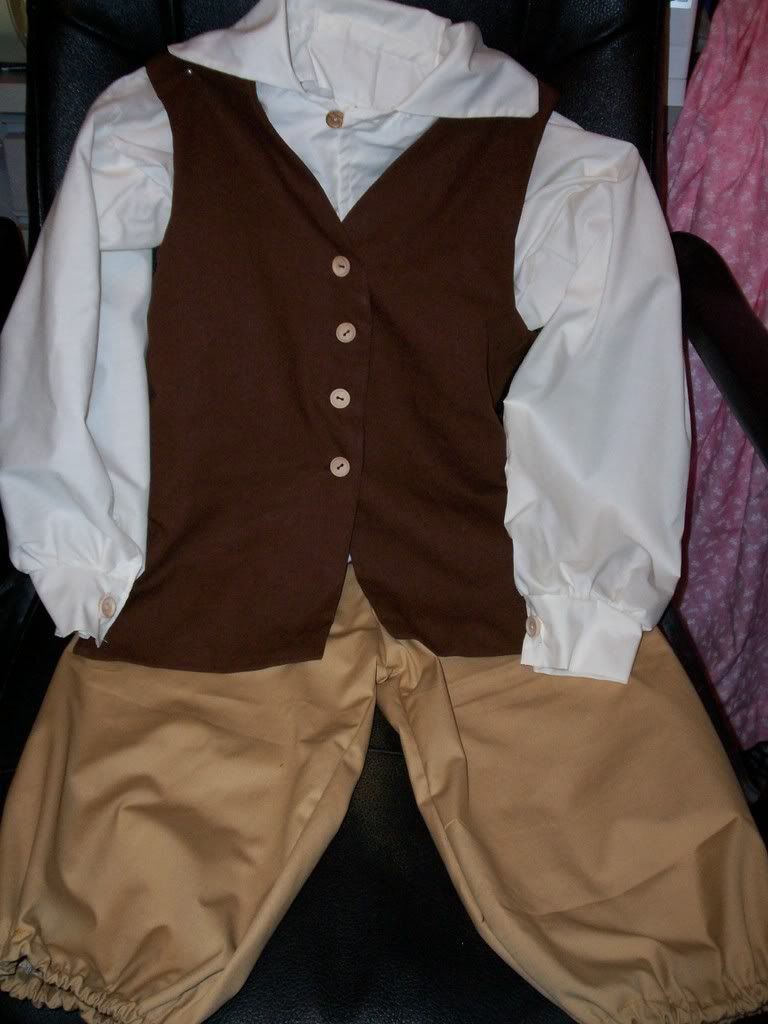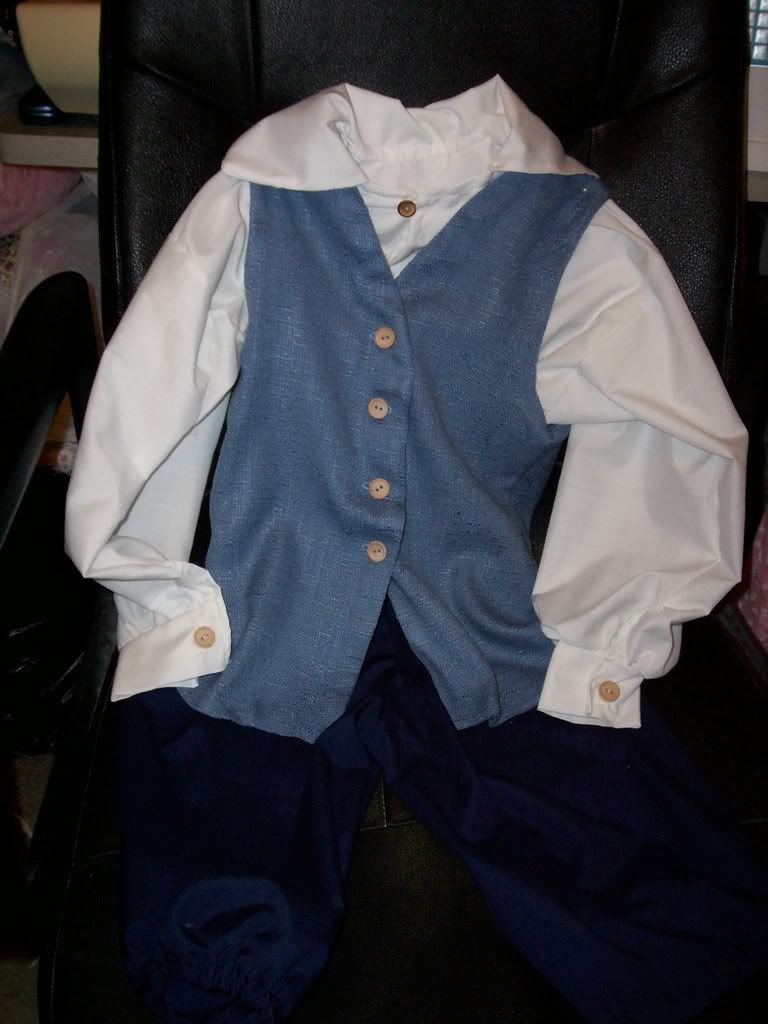 Round neck vest with notched bottom ..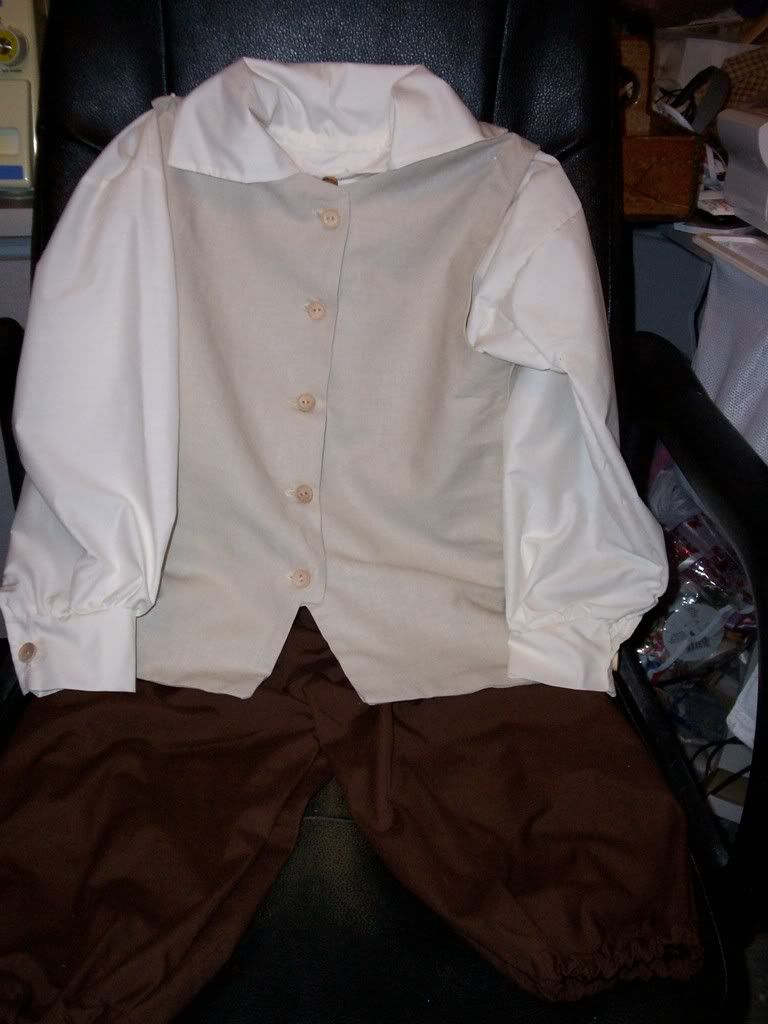 Coming soon Cowboy shirts .. and Civil War uniforms in the future..

I take checks, MO, and Paypal (both CC and NOnCC)
Shipping is a bit extra .. I ship everything first class mail ..the difference is usually very little at this weight .. and the handling is far better.
DC and insurance are optional for you .. and extra .
Questions welcomed.
blessings Cheri

I would be happy to share with you reasonable sites that carry Historical hats.. and other Accessories to make it fun for the boys..

Reply To This Post Return to Posts Index VegSource Home
---