Reply To This Post Return to Posts Index VegSource Home
---
| | |
| --- | --- |
| From: | Michelle (99.95.158.86) |
| Subject: | Clearing Out - TONS for sale - Abeka - CLP - Barron's Guides - Algebra - Chemistry and MORE! (pics) |
| Date: | June 25, 2012 at 12:44 pm PST |
Everything is in great condition unless otherwise noted next to the item. All prices are PPD. If you are interested in several items, I will combine shipping charges and lower the price accordingly.
Please email me directly if you are interested in any items as I do not check the boards frequently. My email address is cmwyattfamily(at)gmail(dot)com

Applications of Grammar Book 4 set - $18 ppd
Includes student text, teacher's edition and test booklet.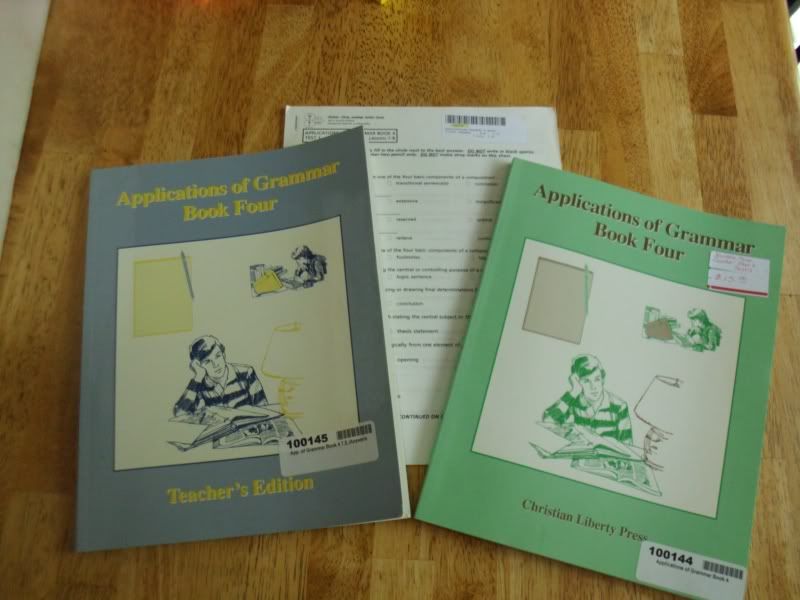 Applications of Grammar Book 1 set - $18 ppd
Student text, test booklet, answer key.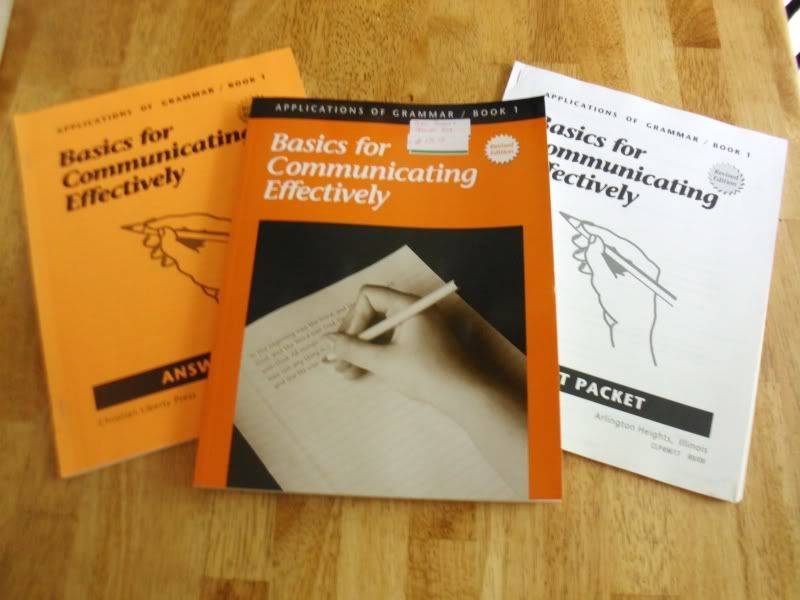 Abeka A Healthier You set - $10 ppd
Student text, teacher's manual, test & study booklet and answer key. The test and study booklet has several pages missing.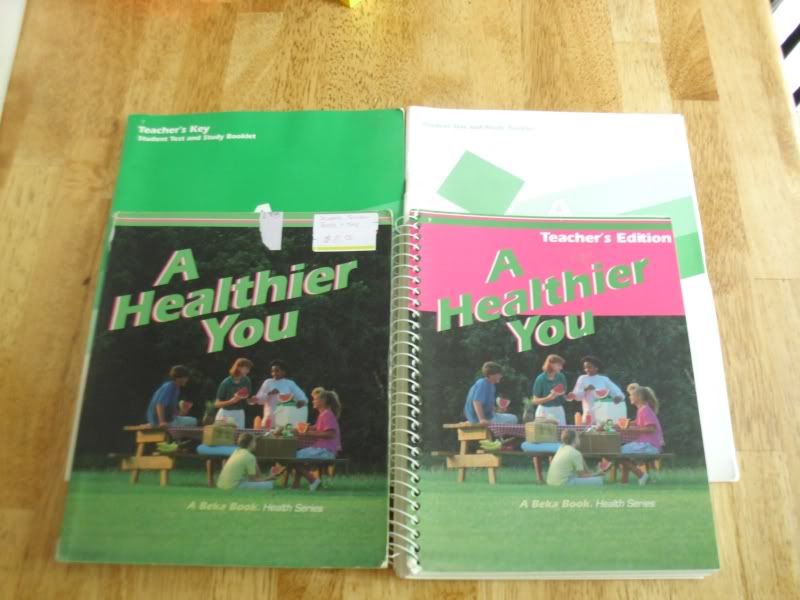 Abeka Vocabulary, Spelling & Poetry V - $10 ppd
Teacher Key (73962) & Quiz Key (73792)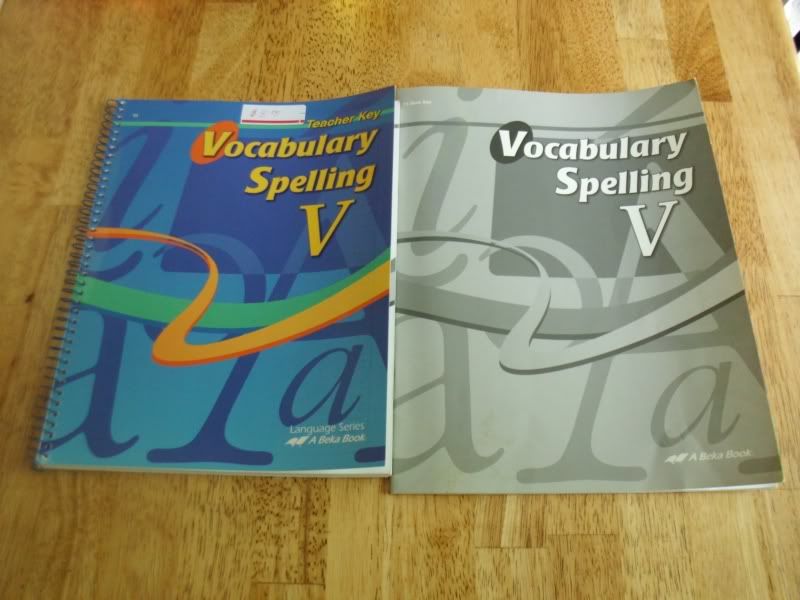 Abeka Workbook for Handbook of Grammar & Composition V - $10 ppd
Teacher Key(73563) & test/Quiz Key(73733)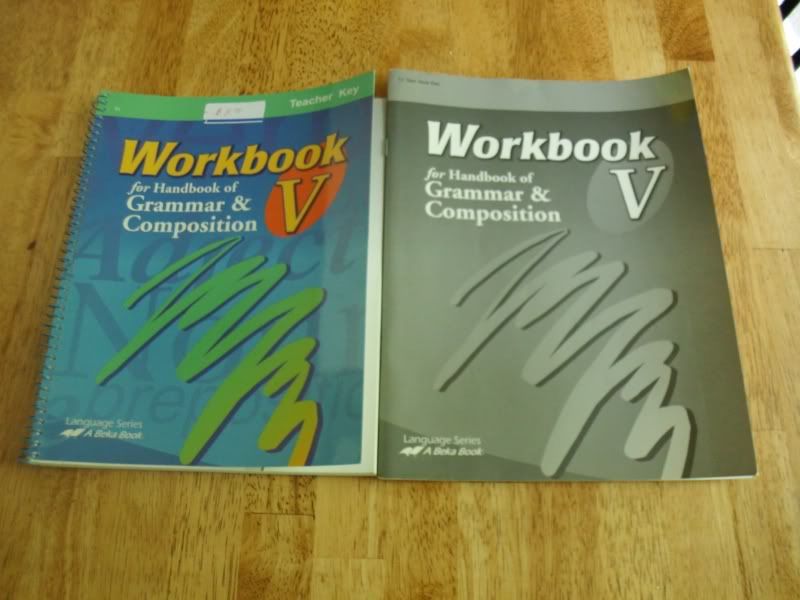 Abeka Grammar & Composition I - $12 ppd
Teacher Key(62154) & Test/Quiz Key (62170)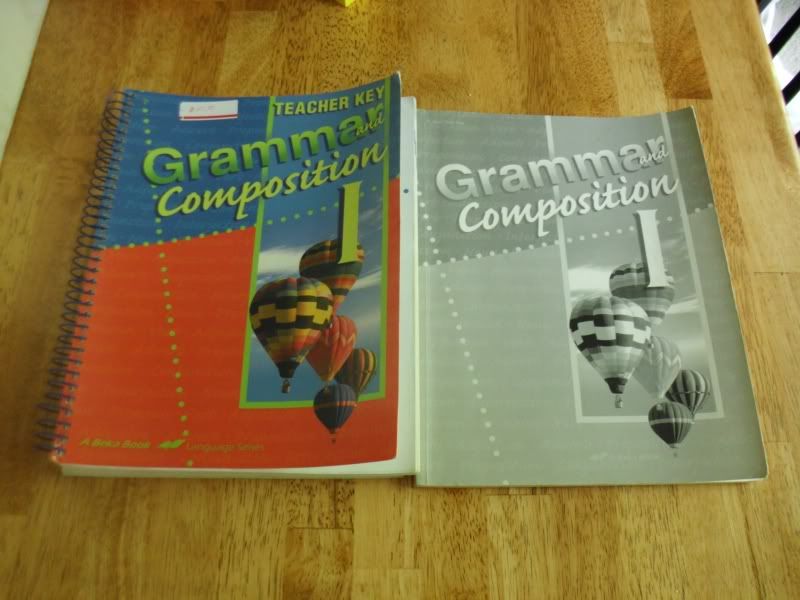 Abeka English 7 Curriculum - $10 ppd
Curriculum Lesson Plans (62278)

Abeka Vocabulary, Spelling & Poetry I - $10 ppd
Teacher Key (62235) & Quiz Key (62251)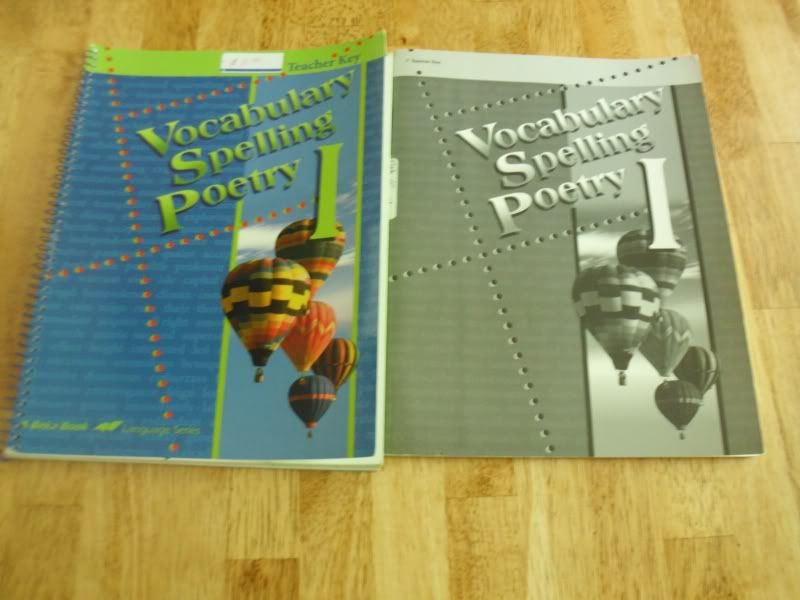 Abeka Of People Literature - $28 ppd
7th Grade. Student Text, Teacher Guide & Test Key. Previous Edition, but everything you need for the course is here.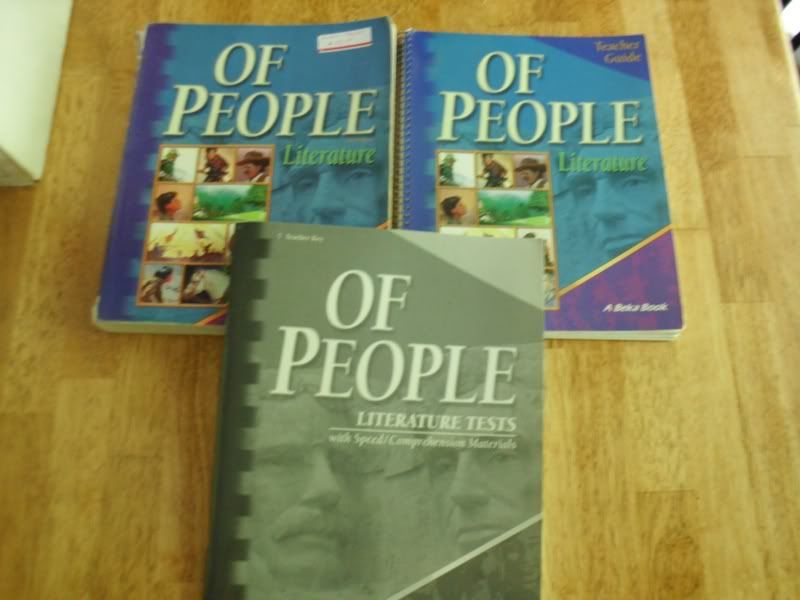 Abeka Plane Geometry - $20 ppd
Student text and text solution key.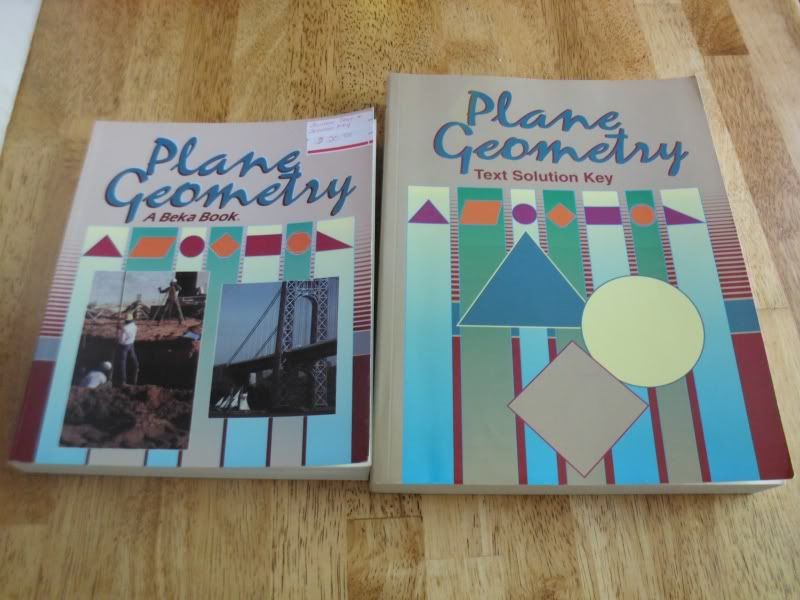 Abeka Basic Mathematics - $23 ppd
Teacher Manual (61956), Solution Key (62030), Tests/Quizzes (61964), Test/Quiz Key (61972)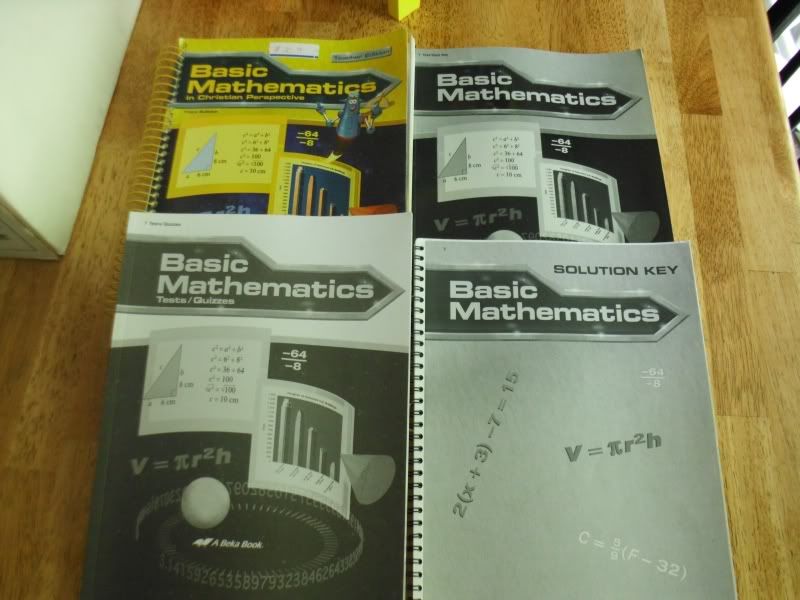 Abeka Vocabulary, Spelling & Poetry IV - $23 ppd
Student Text, Teacher's Manual, Quizzes and Quiz Key. First two units completed in student text, otherwise like new.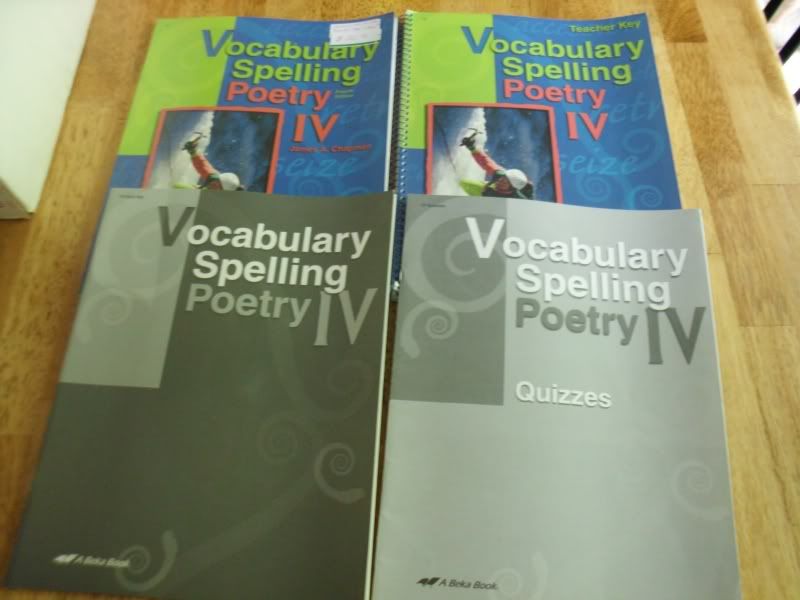 Barron's Guides
Chemistry the Easy Way 2nd Ed - $8 ppd
Geometry the Easy Way 3rd Ed. - $8 ppd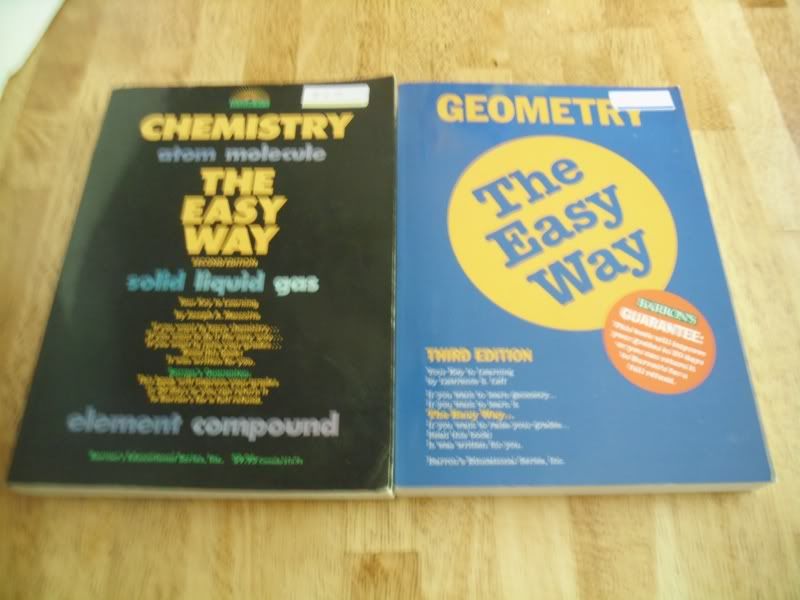 Algebra Survival Guide Text & Workbook - $20ppd
Student text & student workbook. I pulled the answers out of the back of the book and stapled them together. Otherwise and books are in excellent condition with no writing.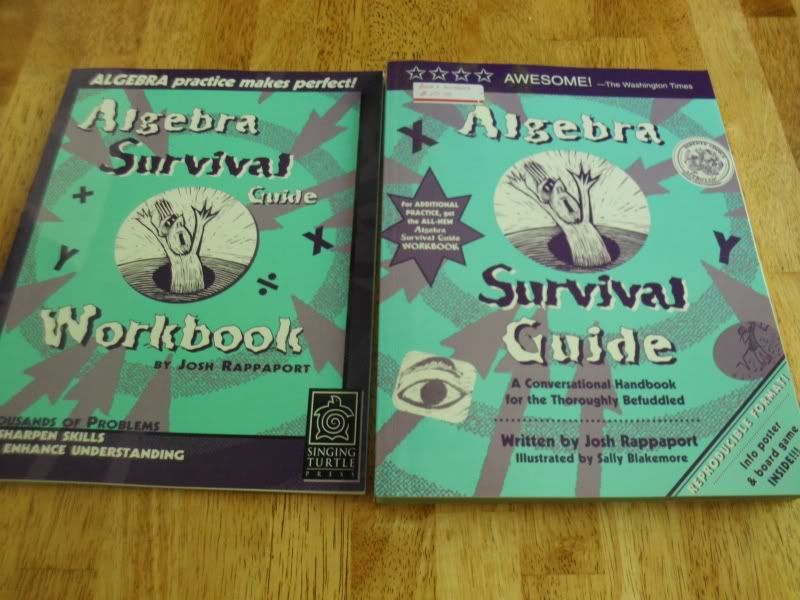 Algebra Texts
Practical Algebra: A Self-Teaching Guide (NEW) - $13ppd
Hands-on-Algebra: Ready to use games and activities - $18 ppd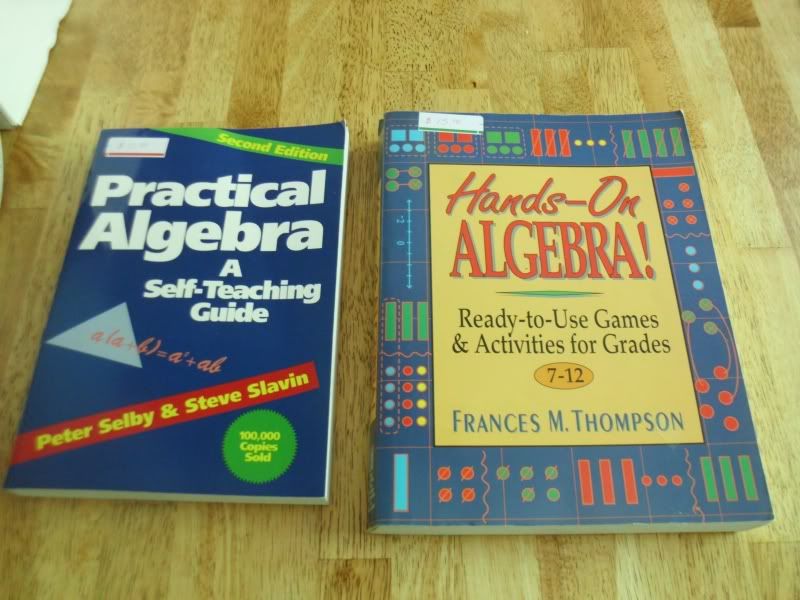 High School at Home Seminar on Cassettes - Debra Bell & Cindy McKeown - $10 ppd
Covers: All the Best Reasons; Laying a Foundation (7th & 8th); Core Subject Overviews; Successful Family Schools & Co-ops; Study Smart Strategies; College, Careers & Financial Aid; Entrepreneurial and Investment Strategies for Teens.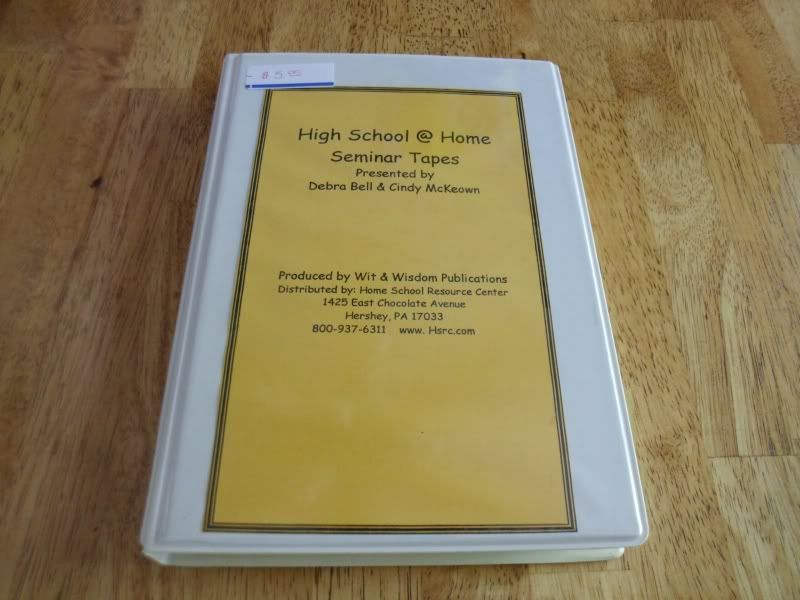 Reply To This Post Return to Posts Index VegSource Home
---