HOMESCHOOLERS: We have some very cool advertisers on this website, and as VegSource is supported by advertising, we're happy about that. If you can't see any ads, you might have an ad blocker, or a setting in your browser which blocks ads from showing up. Consider turning on ads while on vegsource so that you can see what they have to offer, and so that this site can remain free.
Reply To This Post Return to Posts Index VegSource Home
---
| | |
| --- | --- |
| From: | Jerzy (c-68-85-82-231.hsd1.nj.comcast.net) |
| Subject: | Whew - that was close - |
| Date: | September 27, 2006 at 3:46 am PST |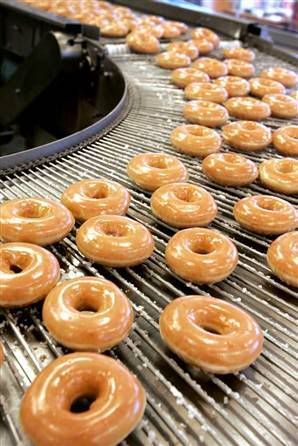 when I opened my MSN this a.m. - I saw a picture...looked just like a rolling conveyer belt of KK's - and a story that said something about banning .... like cigarettes!!! Oh NO!! I actually had to click on teh story to get all the facts - seems the picture must have been DD's - and not KK's - whew - what a relief !!!
WAIT !! While I was uploading the picture so I could insert it here - the link.... it DOES SAY KK !!! OH NO !!!!!
Reply To This Post Return to Posts Index VegSource Home
---