HOMESCHOOLERS: We have some very cool advertisers on this website, and as VegSource is supported by advertising, we're happy about that. If you can't see any ads, you might have an ad blocker, or a setting in your browser which blocks ads from showing up. Consider turning on ads while on vegsource so that you can see what they have to offer, and so that this site can remain free.
Reply To This Post Return to Posts Index VegSource Home
---
| | |
| --- | --- |
| From: | Jerzy (c-68-82-148-199.hsd1.nj.comcast.net) |
| Subject: | Questions about the block exchange - |
| Date: | August 12, 2006 at 7:02 am PST |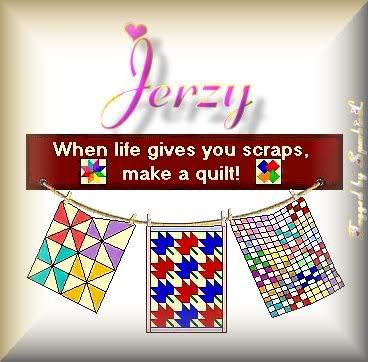 Some quick questions - are we pre-washing the fabrics or not? If some are pre-washed and some aren't - if they are put together in one quilt - after it's washed to first time - it won't shrink uniformly. Also - 100% cotton fabric - correct? And for newbies - 12" blocks should finish out to 12.5" - I've done some exchanges where they were cut down to 12" exactly, and then you either have to border them, or not use them. I think thats all the questions I have for now....
Had dunkin doughnuts this a.m. (after my WW meeting LOL). Did I mention they turned my KK into a shoe store.....

Jerzy
Reply To This Post Return to Posts Index VegSource Home
---